June 30, 2022 - 5 min
What Our Core Team Learned on Their Trip to Egypt
By far the most important event for the company in the last month was the trip to Egypt. Q's Core Team, together with their families went on a 7-day trip to the land of pharaohs and the remarkable ancient civilization that laid the foundations for today's modern-day society.
That was one of the key reasons we decided to go to Egypt — we wanted to lay new foundations for the further growth of our company, as well as develop new strategies that would contribute to its growth.
Why Egypt?
Whenever we get away from everyday life, we start thinking about the company from a different perspective. A different environment helps us all broaden our horizons and see the big picture.
There are three key reasons why we chose Egypt as our destination. First, 2021 was the year when our Core Team worked hard and sacrificed a lot, but also a very successful year for our company, so we wanted to celebrate all those fantastic results by going somewhere where most of them haven't been yet.
Secondly, it was essential to have time for ourselves to reflect and dedicate ourselves to important company-related strategic topics. So the time spent in Egypt was devoted to conversations, workshops, and reflection with the goal of creating plans for the future and also understanding how each Core Team member sees the future of Q.
The third reason for going to Egypt was for people to connect more and for their families to get to know each other. A crucial thing to us is that Qumans have the feeling that they work at Q, but also that Q is something more than just a job. In this company, we all share a great deal of common values, so we wanted to strengthen these values on the journey and become truly one team.
Core Team's 7 days in Egypt
The 7-day adventure started by leaving Zagreb from where we flew to Egypt, precisely Hurghada. This is a beach resort town spread along 40 kilometers of coast of the Red Sea, full of beaches, hotels, and people that put a smile on your face the second you see them.
On the day of arrival, May 15th, we had an All Egypt Team meeting, where we welcomed the group, and then had a welcome dinner with Ahmed, a great friend of our CEO, Filip Ljubić. During dinner he told us all about the ancient and modern history of Egypt as well as stories about the recent revolution and what it's like to live in this sun-kissed country.
On the second and third day of our stay, we had workshops with the company's official HR coach, Ivona Zgrabljic, who, as the founder of Edukator ID, has been our motivational leader and educator for years now. In these two workshops, we worked on recognizing our personality traits as managers to better understand our own and our teammates' behavior and consequently, know when to adjust our communication. This helped us get to know ourselves better with the help of methods and tools used during those two days.
After the workshops, we got to visit the beach, explore the resort, and visit Hurghada and its marina the next day.
May 18th was the day we traveled to Cairo and its surroundings. After a six-hour night bus trip from our resort to the Egyptian capital, we visited some of the world's most iconic and recognizable places, such as the Pyramids of Giza and the Sphinx, and also went on the formidable Nile river cruise. On the other hand, Cairo has delighted us with the warmth and hospitality of its inhabitants, with its city center full of oriental scents and vibrant life that make it definitely worth visiting at least once in your lifetime.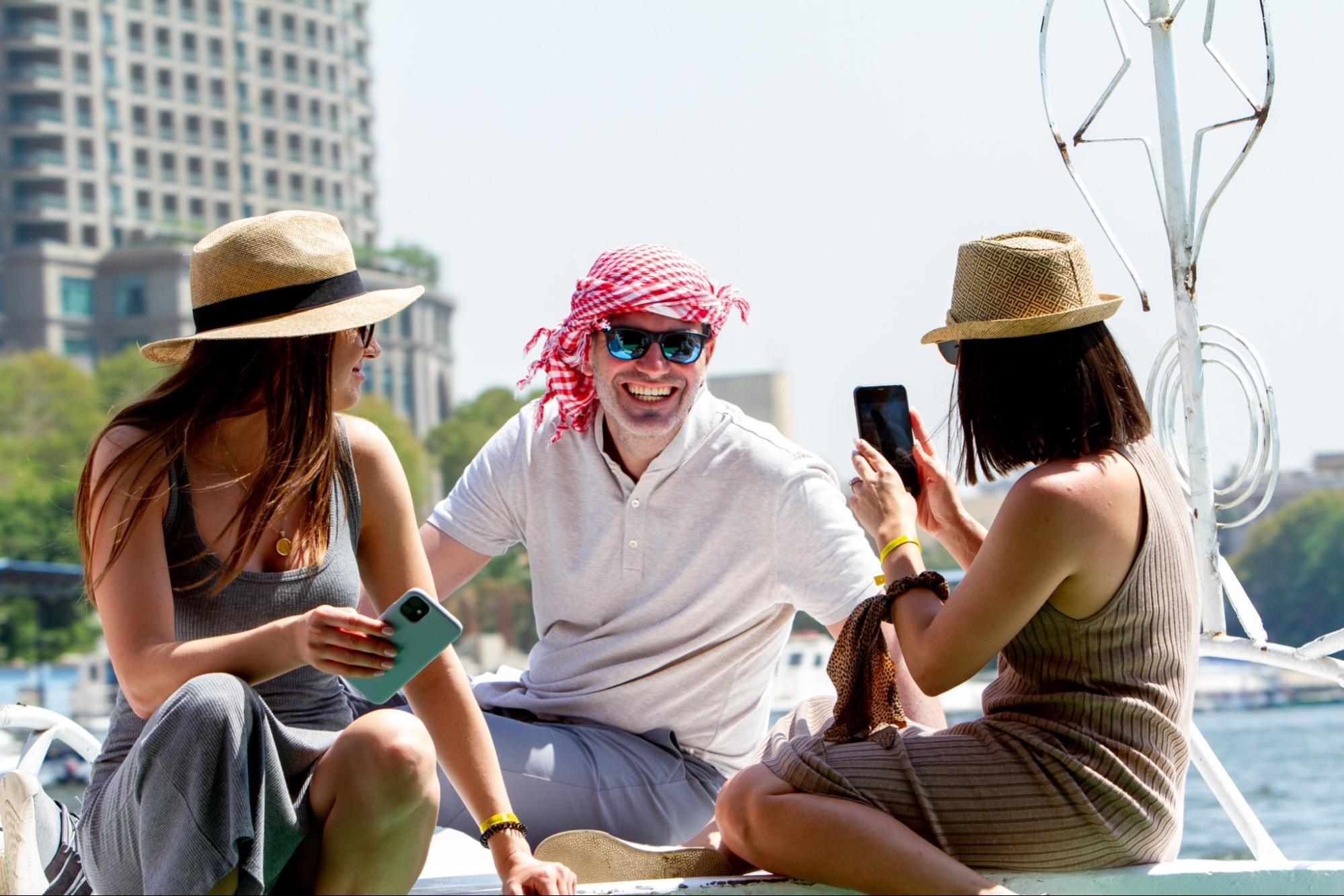 The following two days, we held several strategic workshops, where we worked on how to make Q an even better workplace for Qumans – how to achieve even greater synergy and satisfaction of people in the workplace, which is already high, as shown by the results in our monthly Peakon surveys. 10 strategic initiatives came out of these two workshops that we're sure will bring Q to a much higher level by the end of this year. One thing is also sure: we'll continue to be a people-oriented company with top-level projects and some of the most highly satisfied clients and employees in the world.
Besides the workshops, we went on an underwater diving feat and had the honor of seeing the majestic marine life off the Red Sea coast. We also had a desert safari tour where we cruised around the desert and experienced how scorching it can get in a desert. Not to mention camel riding, dune bashing, and riding on quads which certainly brought everyone an unforgettable experience.
Conclusion
There are always fantastic ideas inside our heads that don't come out until we leave our daily routine and 'run away' for a few days into a new environment. This trip inspired the entire Core Team to stop, reflect, and think through what could be the best strategic moves that could benefit the company in the future, with its people, Qumans, first in mind.
We covered important strategic topics in a series of workshops that ended well beyond everyone's expectations. A big thank you goes to all of you for participating in the workshops and for being present, giving your two cents (and more than that) to help build an even stronger company than what it is today.
Give Kudos by sharing the post!