December 8, 2019 - 3 min
US University leaders visiting Q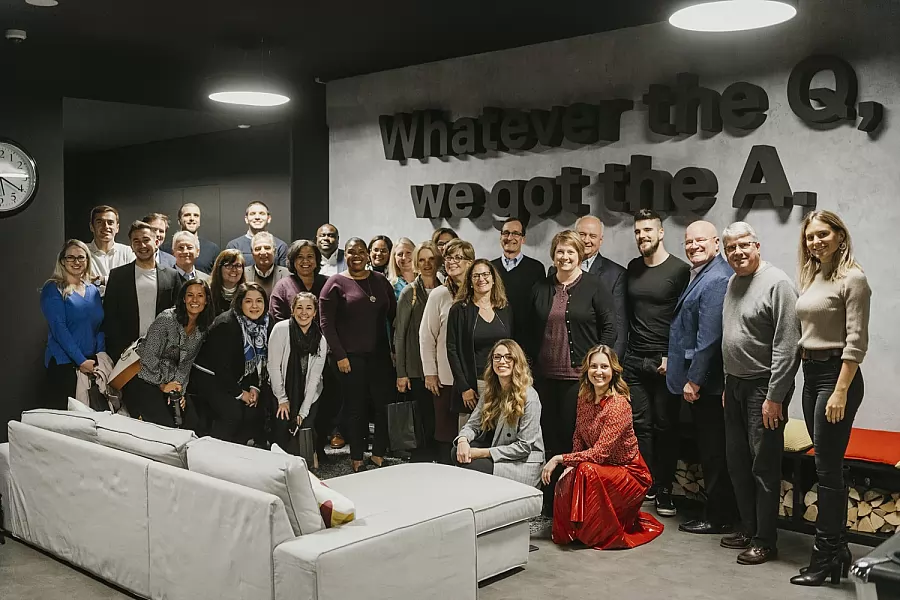 This year we have already been visited by MBA students from US universities, and the US Ambassador W. Robert Kohorst. Now we were honored to host a big group of deans and MBA program leaders from twenty prestigious US universities who expressed their desire to visit Q to hear more about the fastest growing software agency in Europe and to explore potentials for education and business development.
We familiarised them with our company, business models, and processes. Of course, we couldn't skip the projects that we did for some of the world's most prestigious names such as The Times, BBC, Hilti, Facebook, Coca-Cola, Volkswagen, Audi, HomeExchange, Pfizer, Walmart, but also our new product — 'Jenz' app, which combines the best of social media to the everyday tools we use in business, into one fun story.
After the lecture, brainstorming workshops were organized, where along with deans and professors we considered how to expand Q's business in America, and how to place the new Jenz app on the US market. In the end, the US representatives were pleased to present possible solutions and suggestions.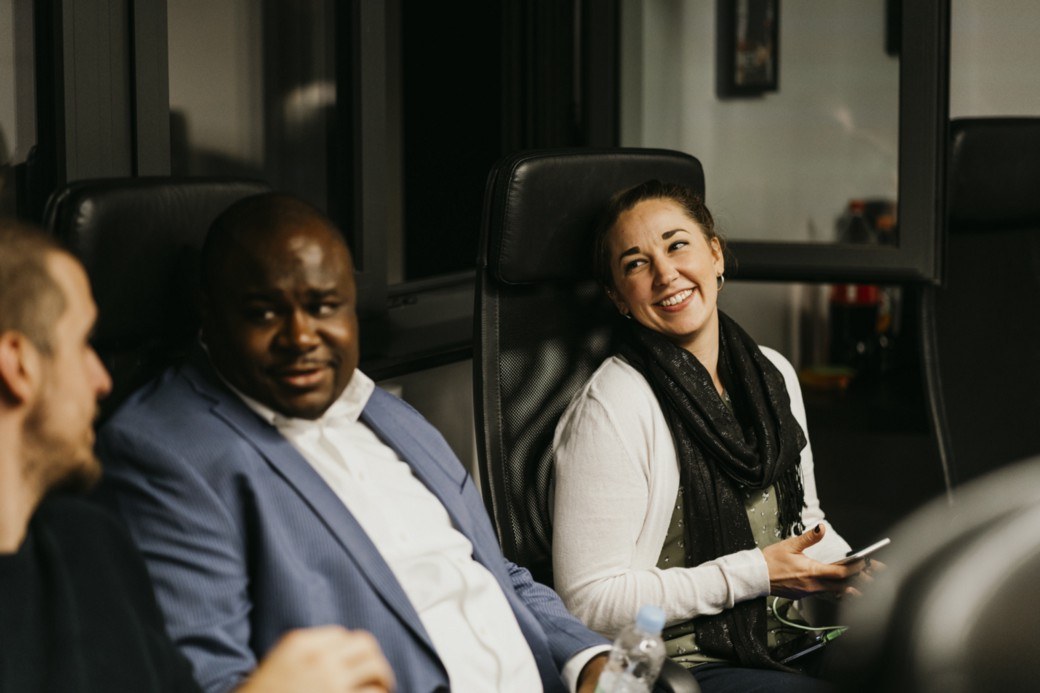 We are proud to be contacted and recognized by prestigious educational institutions. We have become the reference IT and business point in Europe, where American students, professors, and even deans come to learn from us. They are interested in our global success, especially the way we run unique business processes that we have developed on our own. The workshop itself was very intense, with dierent ideas and interests for future business cooperation. We are expecting to see American guests again since they've already announced another visit in the upcoming year, together with the students from the Silicon Valley.– said CEO Filip Ljubic.,
The reactions of the deans and MBA executives from Yale, Georgia, Houston, Texas, San Antonio, Utah, Oregon, Wisconsin, and others have been great!
We are very impressed with Q! The whole team, actually. The whole visit, the development of the strategy, the involvement of all the participants, everything was really great. I think we will definitely come back to your headquarters!said the organizer of the visit, Wallis Milam.,
The visit is organized as part of the WorldStrides ISA Custom Program, the largest American educational travel organization that sends more than 400,000 students each year for educational trips to more than 100 countries in the world.
In the United States, we operate through a New York oice, and so far we had successfully completed projects for leading US companies such as Coca-Cola, Facebook, Walmart, or United States Postal Services. In addition, last year, we were recognized by the US Brand Excellence Award, receiving the REBRAND 100® Global Awards, together with US companies HP and Cadillac, demonstrating its global success.
Give Kudos by sharing the post!