May 28, 2019 - 5 min
10 Reasons Why Q
If you're tired of reading generic mission and vision statements that never seem to give you a true sense of what a company is all about, don't worry, we are too. Keep on reading and you'll find 10 reasons why we love working at Q, even on Mondays 😉
1. Fantastic Atmosphere
Of all the great things you're going to read about Q, a great work atmosphere is by far the most recognized and appreciated. We are proud that we have kept the same relaxed and homely atmosphere we started with when we were just a couple of friends working on a good idea, hoping that someday we would achieve something big. 🙂
2. Interesting Projects
Whatever we do in life, there are always some days we're not thrilled with the projects we're working on. That's why our Biz Dev team works hard to find the best international clients and most interesting projects. We do our best to make sure projects oer great personal development for our designers and developers. And that's the sweet spot we're always trying to reach at Q.
3. We work in 20 countries
We work in 20 dierent countries and several time zones from Alaska to Dubai with some of the most prestigious brands and fastest-growing startups. And even though we're working internationally, our people come first — so we work only during our time zone working hours. The image below gives you a look at a small handful of clients we've helped over the past five years. 🙂
4. Work from home
The freedom to make choices, including when, where, and for how long you want to engage in work-related tasks is really important. Why? Managing family, work, a social life, and trying to stay focused all the time can be stressful. We understand that and that's why remote work is a big YES at Q.
It is raining and although working from our oice is great, working from your home sounds like a much better option? Send an "out of oice" email and be productive from the comfort of your own home, from the local coee shop or from the Swiss mountains — the only thing you'll need is your laptop and some wifi.
5. Career Growth
Did you know that Q is recognized by Deloitte as the 3rd fastest growing IT company in Central Europe? In such a fast-paced environment, you can learn a lot and progress your career quickly.
Our team members come from diverse backgrounds and dierent industries, but all share the same values and everyone is ready to lend a helping hand to their colleagues. If you're a junior professional, we make sure you have an experienced mentor who gives you feedback regularly. And for the seniors among us who are indierent career stages, we try to keep them from getting stuck by working on dierent projects and by constant, both formal and informal, learning.
6. Constant Learning
We invest in our people by giving them a chance to learn and progress in dierent technical, business and interpersonal fields. Workplace education has dierent forms, including internal tech and soft skills workshops, external meetups, and participation at various conferences.
Most of the workshops are led by our own colleagues although we try to bring in external experts as well. We're active in the local development community — one of the ways we do this is by hosting ambitious local meetups including PHP, Ruby, Frontend, and Design meetups.
We will be part of engaging web-oriented workshops at Web Summer Camp in Rovinj, WebCamp Zagreb- the largest web conference in Zagreb, and the innovative workshop-oriented conference taking place in beautiful Istria, Digital.LAB.
7. Awesome Oices
It's scientifically proven that we humans are visual, aesthetic, and have diering tastes, but one thing is for sure — we all enjoy our beautiful oice space.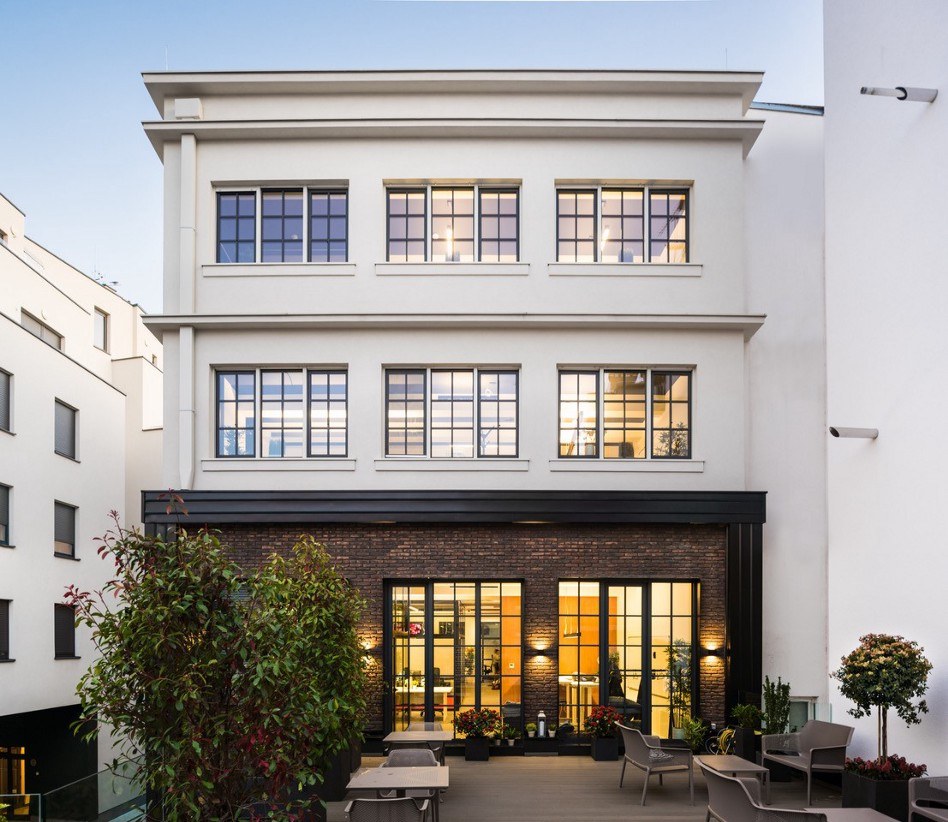 1200m2 of new oice space increases our productivity. Terraces on every floor where we practice our morning Yoga, bike parking, a big Fun & Lounge Zone — the perfect space to host many meetups and build a development network. And for those who exercise before work, we have showers (because apparently, those people do exist).
8. Fun — fun — fun
Happy people produce better results in their workplace — and that's why we invest a lot of time, money and love into fun activities and leisure at Q. Projects and deadlines are always a priority, but even when working with tight deadlines, our team finds the time to relax and recuperate. For that reason, we've built a Fun & Lounge Zone where you can find:


a pool table


a foosball table


a ping pong table


darts


PlayStations


morning Yoga


showers


a lounge area


fruits, snacks, sweets


an unlimited supply of premium coee


We also enjoy English lessons and discounts for gym memberships, escape rooms, bike servicing, restaurants, massages, hairdressers, and much more!
9. Social Events
Our colleagues work extremely hard, and we make sure they also have opportunities to play hard. Q strives to ensure that all our people feel connected and inspired.
From local social events to company activities, we want our people to relax, have fun and be active. Some of our famous activities throughout the year include: the B2B Run, Team Building, Friday Fun — Gin & Tonic, Halloween Party, Meetups, Barbecues, etc.
10. Dog-Friendly
For all dog-lovers out there, good news- our people are free to bring their dogs to work! Being able to do so, keeps energy levels up, and brings joy to all. Important notice: we treat all of our dogs as peers so they too have to pass a trial period.
To make sure that we live what we preach, you should come to Reljkoviceva 4 and see for yourself 🙂
Give Kudos by sharing the post!